E-Commerce
The switch to the smartphoto™ brand continued to be implemented in 2012.
With smartphoto™, we are the new leading brand for personalised photo products in Europe.
The new smartphoto™ brand name also allows us as a company to continue building on our know-how and customer friendliness, and bring our customer-oriented service to a higher level.
The four 'smart' advantages for our direct customers are good examples of this.
Photo books are produced from the cover to the last page in our own lab under the supervision of motivated production staff. They treat each book as if it was their own. The quality control team checks a maximum number of photo books before they are dispatched.
A smartphoto photo book is therefore one of the highest quality photo books on the market.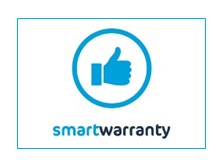 Although the risk is extremely small that the customer does not receive a perfect photo book, smartphoto offers the smart warranty for photo books. This guarantee on photo books provides customers with the opportunity to receive a free reprint if they are not 100% satisfied. This guarantee has currently been extended to our other products, such as photos on canvas and photo cards.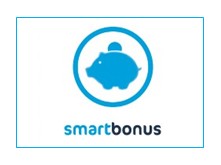 Loyal customers are rewarded by smartphoto. All purchases are charged directly by smartphoto and, depending on the total purchase amount from the past quarter, the customer is entitled to an attractive smart bonus. For example, a customer who places various orders with smartphoto for a total of EUR 70 (including VAT and shipping) during the first quarter of the year will receive an e-mail at the beginning of April containing a discount voucher for EUR 12.50 that can be freely spent by means of a unique action code, a handy bonus!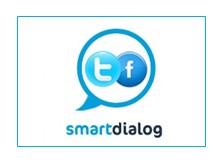 smartphoto invites its customers to follow the Group on Facebook in order to build up a dialogue and exchange experiences. Be sure to take a look at our Facebook page!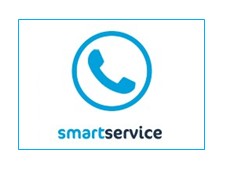 Customer service has always been one of our greatest strenghts in this highly competitive market. Whether you just want more information, or have a question regarding your order, feel free to contact our well-trained customer service via e-mail, letter, or phone.
We will always look for a solution for you.
A company on the move
The new developments, trends, and technological developments continue to follow quickly one another and also manifest themselves in the world of photography, and this is in addition to the difficult economic environment. The changes follow each other so rapidly that even well-established names encounter problems. These circumstances demand each company to have considerable adaptability to survive in the long term.
At smartphoto we are fortunately now used to this, and we can count on our skilled and passionate staff. Change is in our DNA.
These new developments are of all types, not only technological (for example 'touch' as a new interface) but also relating to consumer behaviour, which are often summarised as So-Lo-Mo: social-local-mobile.
Social: the emergence of social media enabling people to be connected always and anywhere to people, events, and activities all around the world;
Local: the increasing capacity of companies and other organisations to respond to the precise spot where a person is located and the activities that this person is currently performing; for example, location-based services, and suchlike;
Mobile: the mobile technology that enables people to be accessible and available always and anywhere.
These trends have a fundamental effect on how we, as a company, contact our customers, how we can attract customers and retain them.
One simple example: whereas until recently we kept our photos on our hard disks, Facebook is now the most widely used platform for uploading and sharing pictures. Therefore we should not be developing a service for sharing photos, but rather an easy way of using your own photos from Facebook to create a photo product. This is exactly what we have done at smartphoto, and besides Facebook, also Flickr and Google Picasa.
Another example: tablets are ever-increasingly replacing the traditional PC. Our websites have meanwhile been adapted to easily create and order products also via your tablet. Soon you can also expect an innovative mobile app from smartphoto.
From traditional prints to products with added value
Photos are emotions. However, you can now not only take photos everywhere, via your smartphone or digital camera, you can also easily share them and enjoy looking at them.
This means that the market for individual photo prints has come under pressure, because consumers no longer find any added value in it. We always have our pictures with us, on a tablet or smartphone, and can show them to everyone without any difficulty. Why then would we still need to print them?
This finding has obliged the sector to adjust its business model and put more effort into products with a higher added value for the customer. In principle, these are the same photos that are used in a totally different context.
We had already started this change over at smartphoto in 2007, even before this trend was apparent in our volumes of traditional prints.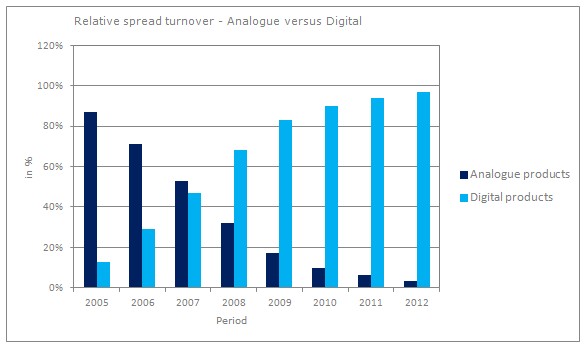 Source: Spector Photo Group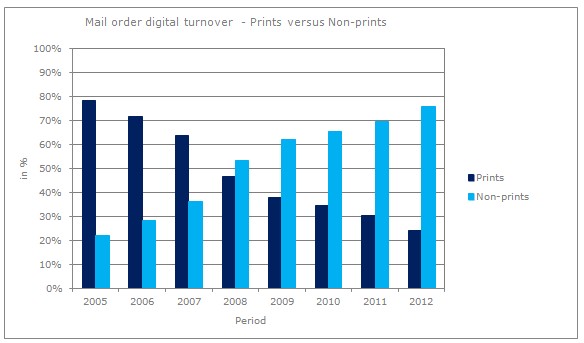 Source: Spector Photo Group
From photos to photo books
Since the first steps of photography, people have been making photo albums by manually sticking photos, thus the photo book is a logical product to produce digitally.
A number of practical problems arise in this context. Initially, they concern the complexity of producing a photo book, and not unimportantly, the time required to produce this book. All the software developed for photo books must therefore be focused on simplifying the creative process, especially as the major user of photo books is the traditional 'mother'. In this area during recent years, the sector has progressed not insignificantly by developing from off-line to on-line development of photo books, making an infinite number of designs available, and the development of photo books in all feasible sizes.
Nevertheless, we must aim for even simpler ways to create photo books; only then will this become a mass market.
The trend towards So-Lo-Mo and the social networks are more of an opportunity rather than a threat for this, and smartphotohas already started several projects that will respond to this development.
From photo books to photo-related products
The market is not limited to photo books. Therefore smartphoto has developed a very extensive range of photo-related products, i.e. products that make use of photos, such as greetings cards, calendars, clothing and accessories, notebooks, coffee mugs and even jewellery boxes.
The growing success of these photo-related products is not limited to a derivative of a traditional photo market, but shows how to connect to a completely different market, i.e. that of stationary and cards. Greetings cards, invitations, paper products for consumers and companies, gifts, yearbooks, notebooks, calendars, etc., are all products that are now offered by smartphoto.
Cards were brought onto the market mid 2009 by smartphoto and already account for more than 20% of our sales, which is indeed very fast.
We also launched dozens of new products in 2012 and this is a trend that will increasingly continue.
Business executives are also consumers
The rapid changes also occur in other industries. The companies therefore must rapidly evolve and the employees also expect increasingly more. For this, with smartphoto.biz, smartphoto has launched a solution tailored to the SME.
Do you want to give your entrance hall a new look? Order a number of customized canvases to smartphoto.biz.
Do you want to give your employees a personalised gift? Check out the options on smartphoto.biz and take advantage of the discounts on large quantities.
Are you responsible for a sports club? Contact us at info@smartphoto.biz, and we will find a business case for you.
Even bigger ideas? smartphotoXL
In the spring of 2013, the smartphoto Group is launching a new service with smartphotoXL, the professional provider of visual communications, presentation systems and printed textiles for the business-to-business customer and the specialised reseller. Would you like to know more? Visit smartphotoXL.biz for more information.
This is where we, as smartphoto, provide added value, but the challenge is to be in the right place with the right product and service. This is our real marketing challenge for the future.
Changes in the world of photography follow each other very swiftly, but we are well placed as a group to exploit the many opportunities, and we will remain flexible to enable us to respond to the undoubtedly many changes to come.